At ePromos, we don't just offer promotional products, we offer a full suite of services and solutions designed to make your job easier, your promotions more successful, and the impossible possible! They include: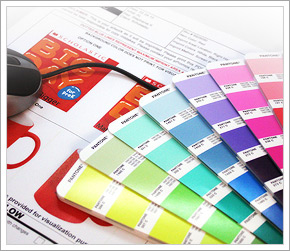 ---

Promotional Product Rush Services
If you need your products FAST, we have 2,000+ items that can be shipped out in as little as 1 business day. Your Promotions Specialist is trained in the "two-minute drill" and can help you get your rush order processed without problems or delays. Nobody else has faster or more accurate rush delivery service – period!
---

Logo Design Services
Before you spend your hard earned money on promotional items, make sure you love your logo. If not, you might want to invest in having our skilled graphic artists develop some new concepts for you. We'll give you five unique ideas and 2 revisions for $300 with any purchase.
---

Artwork Services
Most promotional product and business gift distributors are typically smaller, even mom and pop businesses who lack the resources of a full service distributorship. ePromos has a staff of talented designers making sure every order looks its best. If you don't have artwork, it's not a problem. Sketch out or send us a file describing what you're looking for and our designers can create new artwork, or re-create your existing artwork in a printable format. We will do simple typesetting of your name and message at no charge!
---

Business Gift Packaging and Fulfillment
If you're planning to do a mailing, whether it's 50 holiday gifts or 50,000 promotional items, ePromos can help. From special packaging and inserts to shipping method and schedule, we can execute your fulfillment project to your exact specifications. Want a brochure in the pocket of the item you're sending? No problem. Need a special sticker affixed to every box? We'll handle it! Let us know what special requirements you need and we can make it happen.
---

Online Company Stores
We can set you up with your very own online branded merchandise store to save money, centralize purchasing, and have consistent logo reproduction company-wide. You'll also get same day shipping! ePromos will help you choose the best products and we'll also store and ship your orders (no more wasting closet space and crowding areas where employees work!). We will of course, provide up-to-date sales and inventory reports so you know what products are popular and when to reorder. For more information, contact [email protected]
---

Overseas Sourcing and Custom Merchandise
Get unique items available nowhere else and significant savings when we use our overseas resources to custom manufacture product to your exact specifications. For more information about these services, click here to email us.